Get Your Life Back!
Relieve Foot & Leg Pain Fast!
If you suffer from poor circulation, fatigue, foot pain then you need to use the Massaging Magnetic Insoles. It's the recommended solution for Diabetic neuropathy.

Scientifically designed with 400 massage points on each insole. 
• 12 Large points for arch comfort.
• 120 Medium points for massaging.
• 270 Micro points for circulation health.
• 5 Magnets which cool, circulate, and soothe.

Below is an untreated foot from Conrad Belmont with type 2 diabetes.

Properly placed massaging magnetics on the feet (reflexology)has been proven to be the best and fastest ways to improve your quality of life by getting back on your feet and doing the things you love and best of all, they're comfy to wear in almost every shoe!

See below for a highly-detailed reflexology chart and all the miraculous things the Massaging Magnetic Insole can help with.

The Major Benefits:

Boosts Energy and Strength
Removes Toxins Causing Irritation
Improves Blood Circulation & Health
Normalized Blood Pressure
Helps Recover Tendons and Muscles
Help Recover Sport Injuries
Reduced Bruises, Swelling and Alleviates Pain
Reduced Cramps
Improves Mobility Of Joints
Releases Stress and Aids In Sleeping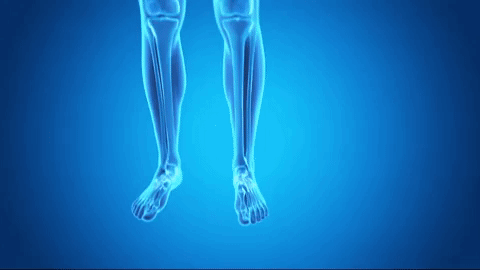 Product Information:
Strategically placed magnets follow reflexology
Universal Fit for Men & Women - Instructions for cutting smaller sizes
Insole Height: 1cm
Insole Size: (L) 27cm x (W) 8.5cm
Material: Silicone
Made from: Natural Silica Sand